Kalaupapa Air Tours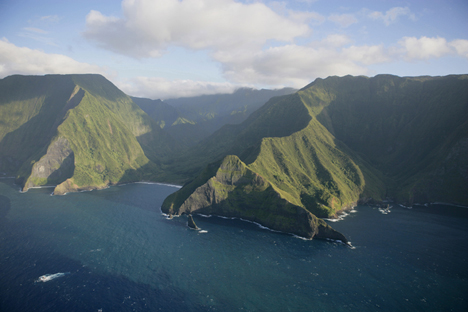 Flying into Kalaupapa offers breathtaking views of Molokai's North Shore. Molokai Outdoors Activities has regularly scheduled trips with Makani Kai Air from Kapalua, Maui, Oahu, and topside Molokai however, we are happy to assist you with making arrangemets to come from any of the main Hawaiian islands.

There is a weight restriction of 249 lbs for individual passengers on the small plane.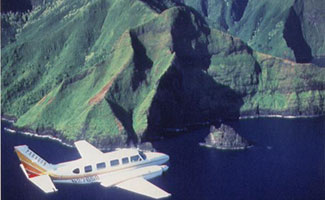 A minimum of 4 participants is required for the air tours to run. Please call the day before your trip to reconfirm flight departure time and the boarding gate number. We finalize the manifest between 4 and 5 p.m.

Lunch is included and brought down with the mule ride. If the mule ride is not running, customers will need to bring their own lunch.

Kapalua, Maui Flight & Ground Tour Package
Price $399 with all taxes included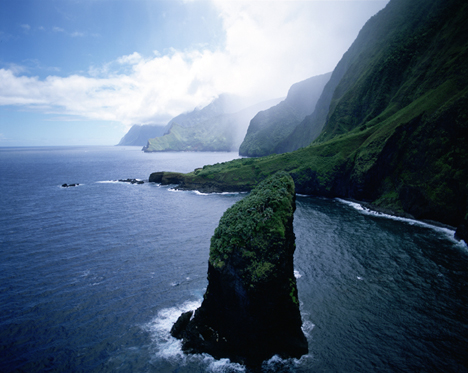 Take a scenic air tour (weather permitting) from Maui arriving in Kalaupapa where you will join Damien Tours for a 4 hour guided excursion.

Molokai Outdoors works with professional air and ground tour companies to combine and blend their services in order to bring a wonderful experience to the customer.

The tour plane departs from Kapalua, Maui between 7:15 am and 9:00 am, depending on the number of participants. The flight time to Kalaupapa is approx 28 minutes.

Weather permitting, The pilot will fly you along the north shore of Molokai offering fabulous views of the highest sea cliffs in the world, waterfalls, and spectacular valleys.

Upon arrival in Kalaupapa, you will participate in a four-hour bus tour of the penninsula with Damien Tours.

CALL 1-877-553-4477 OR EMAIL FOR FLIGHT AVAILABILITY
Kapalua, Maui Flight & Ground Tour Package