Vacation Homes, Bed and Breakfast and more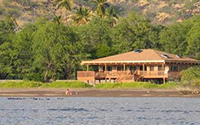 If you want to come to Molokai and have no idea on where to stay then call Clare Mawae.
Clare can help you find the accommodations of your choice from low budget at $60 per day to beachfront homes. Clare can help you get your accomodations, car and more.
Contact Clare at 1-808-336-0946 or email her at clare@molokai-outdoors.com