Vacation Homes, Bed and Breakfast and more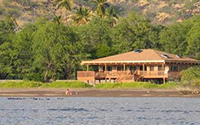 If you want to come to Molokai and have no idea on where to stay then call Clare Mawae. Clare is a licensed realtor and works with Molokai Vacation Properties. She can help find your perfect place to stay that fits in with your activity requirements.
Clare can help you send you in the right direction to find accommodations to suit your budget.
Contact Clare at 1-808-336-0946 or email her at clare@molokai-outdoors.com